Rope boat Fender Benefits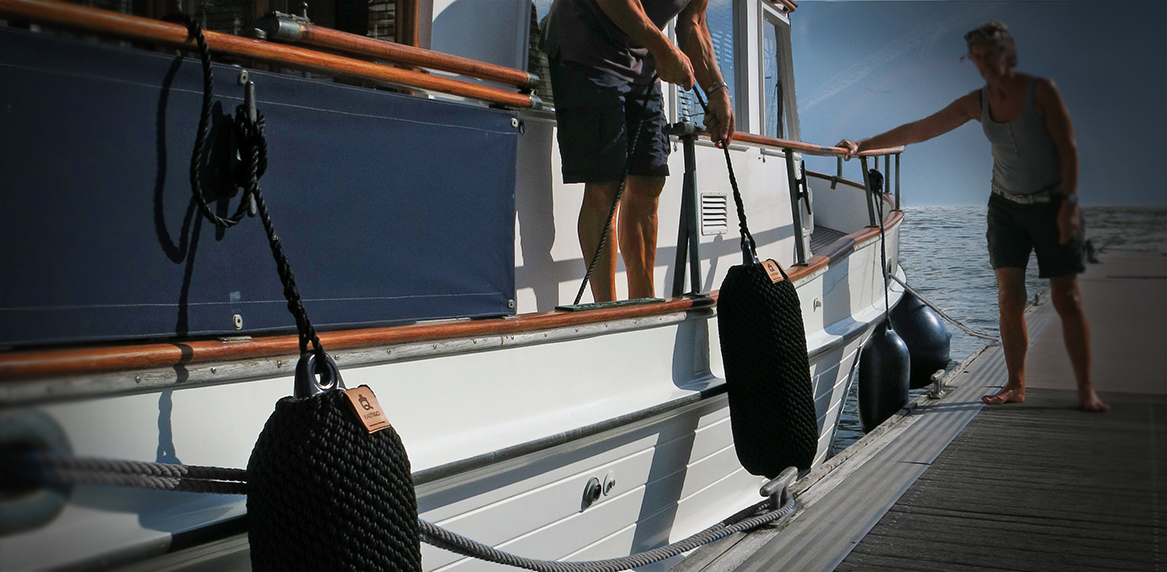 Nautiqo can supply you with a set of gorgeous rope boat fenders. Read on to learn why you should get your hands on a set of these fresh modern classics!
Rope boat fenders in multiple colors, shapes and sizes!
They are suitable for any boat because they are available in multiple colors, shapes and sizes. Find more information about the different fender sizes we offer.
Complement the design of your boat
Your boat deserves the best! Your beautifully designed boat needs to be protected, but now you can do so in style! Instead of using standard fenders you can choose a set of rope boat fenders that complement the style of your boat. Go for the classic Manila color if you have a classic boat. Go for Navy or Black if you want a more contemporary feel.
View our fender collection in the webshop.
Honor Tradition and Workmanship
Our rope boat fenders are handmade in the Netherlands. They are produced using traditional knotting techniques. By using these techniques and combining them with new materials we bring tradition and heritage back into the 21st century, ready for you to enjoy!
Help support social initiatives
We produce our rope boat fenders with the help of social initiatives. The traditional knotting techniques and skills are taught to talented people within the initiatives. They love what they do and take pride in hand making beautiful products for customers and their boats.
By collaborating with social initiatives we know that our products are coming from a good place, contributing to a more inclusive society.