Custom floating keychains with your logo
Create a custom floating keychain with your brand name or company logo. If you are looking for a stylish corporate gift that reflects what you stand for as a company, look nu further. This luxury accessory says it all. A beautiful hand made, socially produced gift that your clients will take everywhere!
About our floating keychains:
Hand made in the Netherlands
Socially produced
Durable, with a 3 year warranty
Made with high quality materials
Product specifications:
Able to keep your key floating
Gorgeous, with a high level of detailing
Measures 50mm in diameter
Customizable in multiple ways (color and label)
Available in customized gift box.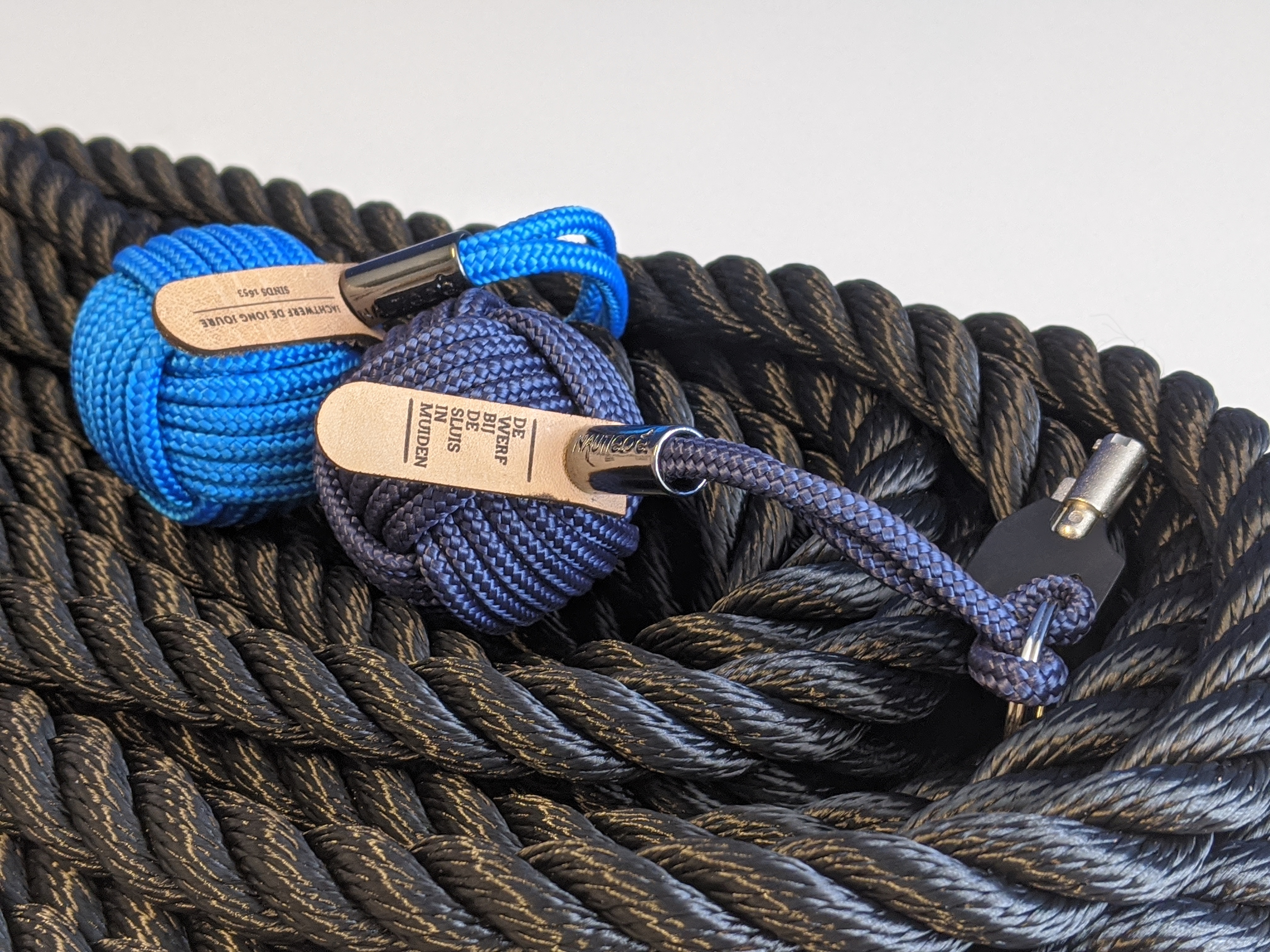 Monkey fist Keychain | What is a monkey fist knot?
Our keychains are made using air-filled balls that give the keychains their buoyancy. The air-filled balls are wrapped in rope using the 'monkey fist knot'.
This knot has been used for centuries and is still used today. The purpose of the knot is that it can envelop and hold something. With only a piece of rope, you can cover a small object and attach it to something.
Sailors often used the knot as follows: They wrapped the monkey fist knot around a small stone. The knot holding the stone was then attached to the end of a mooring line. Because of the heavy object attached, the mooring line could be easily thrown across the water to someone on the quay that could catch it and moor the boat.
Customizing your Floating Keychain
Your brand name or logo on the leather tag
Our floating keychains can be customized in multiple ways. We use a leather tag to incorporate your logo or brand name in the design.
Your brand name, logo and message on the gift box
It is possible to order your customized floating keychains in a stylish gift box. The gift box adds an extra dimension of luxury to your corporate gift, makes it easier to send and gives you an opportunity to brand the box with your logo and even add an card, flyer or message inside the box.
Choose your color
Our floating keychains come in five standard colors. At an additional cost we can change to color to meet your wishes and match your brand experience.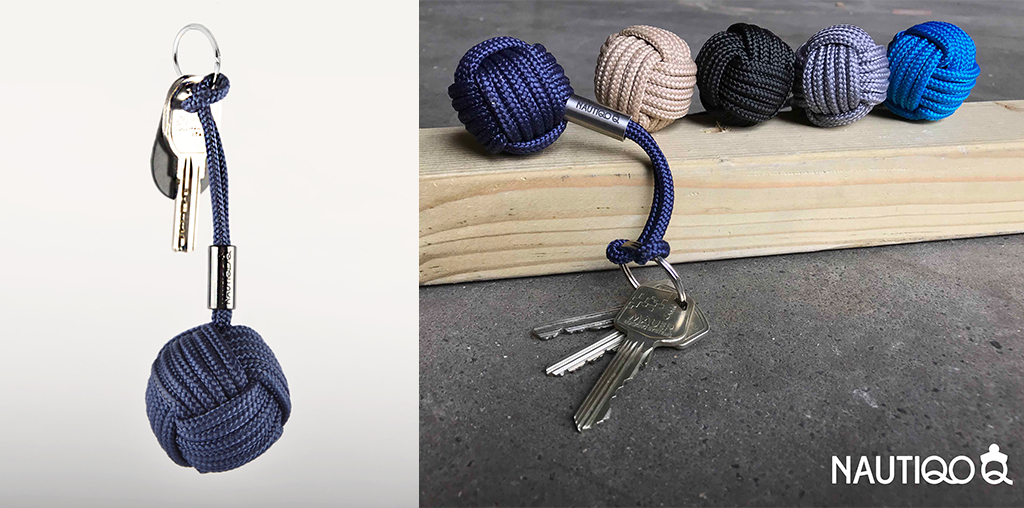 Interested?
If you would like to learn more, or would like to request a quotation, please do not hesitate to contact us!